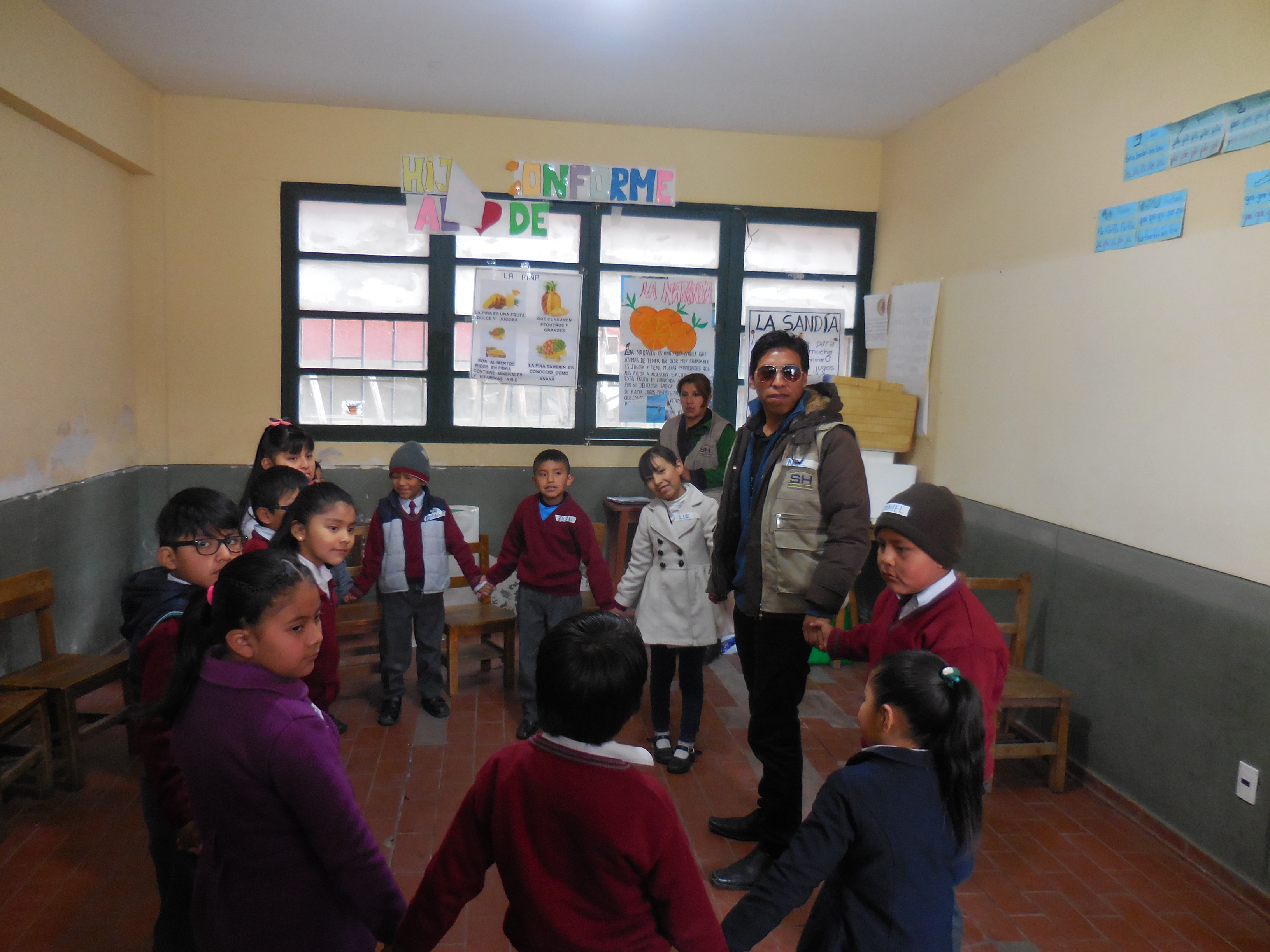 FHS, March 19, 2018.- Students of the initial and primary level of 65 educational units benefit from the implementation of the project "Improvement of hygiene, sanitation and health infrastructure" in the city of La Paz, in the Macro districts of Cotahuma, Max Paredes, Peripheral, San Antonio, Sur and Hampaturi.
The project is funded by the Education and Cooperation Foundation – EDUCO, in coordination with the Autonomous Municipal Government of La Paz and executed by the Sumaj Huasi Foundation "For Healthy Housing", the project aims to benefit more than 22,377 people including children , teachers, principals and parents.
The execution of the project is intended to contribute to improve the health of children of the 65 educational units to reduce the cases of respiratory infections and acute diarrheal diseases caused by the lack of hygiene and the misuse of bathrooms in educational establishments .
As part of the activities, training workshops, recreational days, campaigns and contests will be held for children of the initial and primary level, with themes related to the responsible use of water, the proper use of health services and, mainly, hygiene habits. like washing hands.
The professors and administrative personnel of the educational units will also be trained by the technicians of the Sumaj Huasi Foundation to replicate the knowledge acquired with the students of the selected educational units.
This is also expected to improve the health infrastructure of educational units that have some flaw to create safe spaces for students.
As part of the sustainability of the project, school promoters and the formation of school hygiene committees will be formed, who will be responsible for promoting hygiene practices, responsible use of water, care and maintenance of health services.