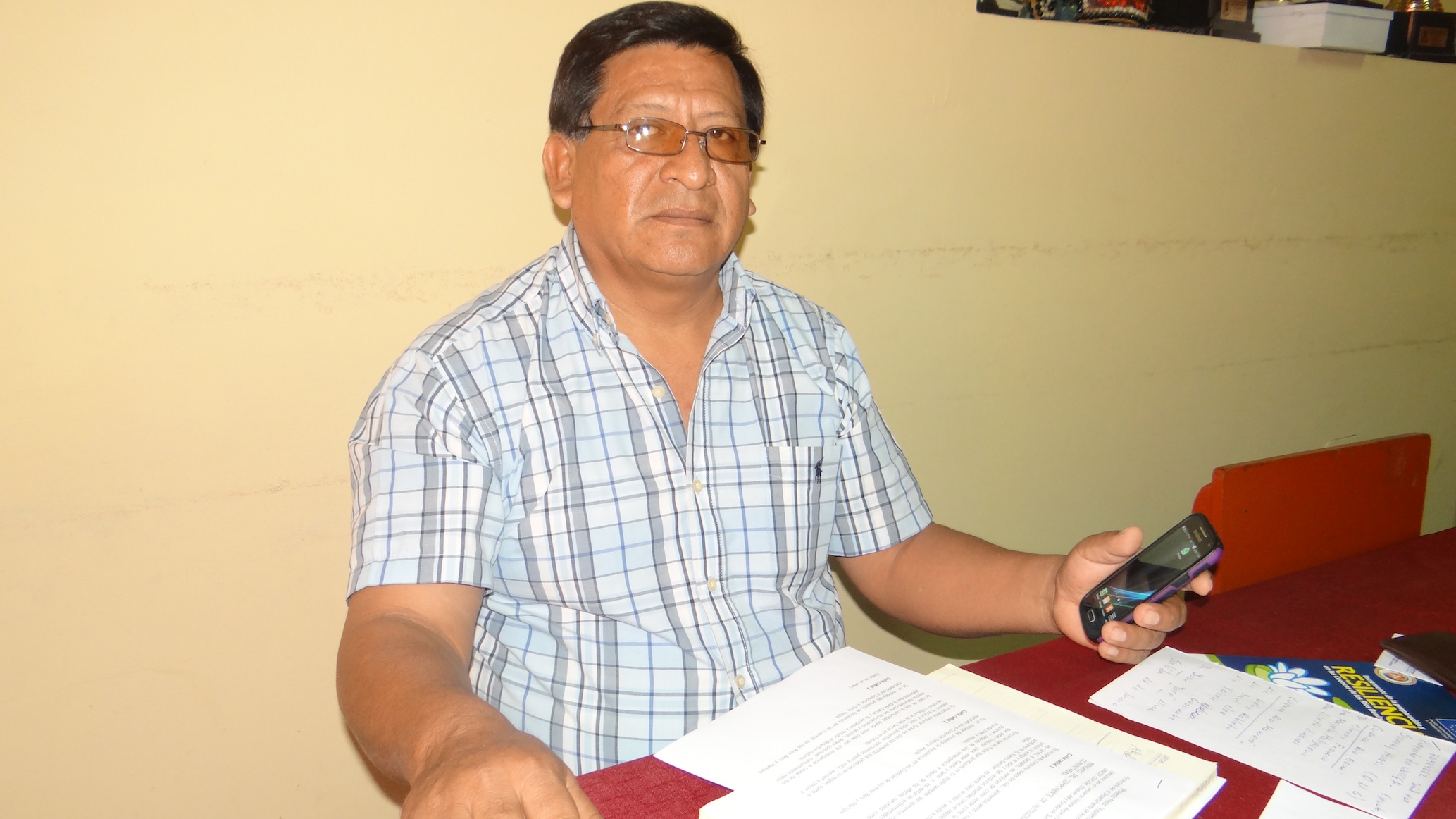 The Sumaj Huasi Foundation "For healthy housing" makes training anthropometry aimed at professionals and teachers from the Autonomous University of Beni, José Ballivian, team that will support in diagnosing the nutritional status of children below 5
years, 5 communities of 8 municipalities of the department of Beni, in coordination with the team of professionals and technicians of the water component and nutrition of the executing agency Sumaj Huasi, this important activity is part of project Resilience Basins
Beni and Mamore Rivers executed by the Consortium Victoria Regia.
The project has a focus on risk reduction, promoting recovery strategies and protection of livelihoods that would perish if their families, local organizations and the state at all levels, do not introduce, encourage practice, promote and replicate good practices
, strategies, tools and methodologies for disaster reduction;
proven process to build resilience and integration of all levels.
The project places special emphasis on the components of local disaster management, institutional linkage, small-scale infrastructure, building local capacity and promoting validated strategies for families and vulnerable institutions in order to eliminate the adverse effects of
climate change and natural disasters, especially floods.
Through the project is strengthening and increasing the preparedness and resilience in vulnerable indigenous communities prioritized and organizations through the components of water, sanitation, hygiene and nutrition for the community or society that are exposed to a threat, can withstand,
absorb, adapt and recover from the adverse effects of timely and effective manner.
Meanwhile the project coordinator resilience of the Sumaj Huasi Foundation, Yakmila Aparicio, stressed the support of the Autonomous University of Beni "are making this training anthropometry for data survey of the nutritional status of children under
5 years, making this the first large project activity, for that we are working together with the Autonomous University of Beni specifically with the Deanship of the Faculty of Science in Health with which it has signed a letter of intentions ".
"I want to mention that the Sumaj Huasi Foundation is implementing partner of UNICEF, which responds to Outcome 2 (reduce vulnerability through improved water and sanitation, nutrition and hygiene practices, strengthening municipal and departmental capacities)
the project avarca several institutions like the Vice Ministry of Civil Defense, Food and Agriculture Organization (FAO), UNDP – Bolivia, UNICEF, Sumaj Huasi Foundation, Action Aid, Practical Solutions, IOM and -IOM
Chiristian aid, which are within this multisectoral project is called the Victoria Regia Consortium, also noted that the project is funded by the Department for Humanitarian Aid and Civil Protection of the European Commission (ECHO), "said Aparicio.
Meanwhile the Dean of the Faculty of Health Sciences, Lic. Juan Marcelo Linares, mentioned that inialmente had a rapprochement with the Sumaj Huasi Foundation through a letter of intentions and the signing of an inter-institutional cooperation is foreseen
to coordinate future work "the support they provide to the draft Resiliency has been appointed to 7 people including professionals and teachers of the Faculty of Health Sciences are those who are doing this work in coordination with Sumaj Huasi, we are holding their breath,
today started the training course we know that on Monday and headed out to the municipalities of intervention of River Basins Beni and Mamore "
"With regard to the draft Resiliency in River Basins Beni and Mamore I think it's very important, I want to inform you that it is not the first time we got to the communities, we have made with other surveys institutions in remote communities already have experience
as a team, our first cornerstone is to try to make the university extención and as such we are doing our job as Faculty of Health Sciences, believe that we as a faculty we are always framing all the needs that have the population,
regional, departmental and country level, we have that ability to be able to do all this work staff, "said Linares.